Meet the Doctors Studio Team
We serve individuals who are self-aware, educated, and interested in achieving a higher level of wellness.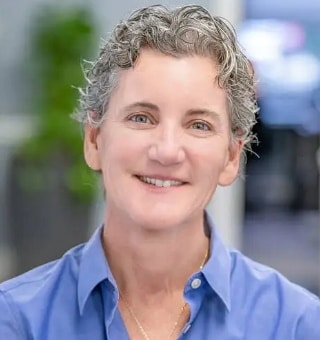 Dr. Lisbeth Roy
CHIEF EXECUTIVE OFFICER
Dr. Roy graduated Summa Cum Laude, from Colby-Sawyer College in New Hampshire and achieved her Doctor of Osteopathic Medicine degree at the University of New England College of Osteopathic Medicine. She is a graduate of the Anti-Aging, Functional and Regenerative Medicine Fellowship Program, and a participant in the Stem Cell Therapy Fellowship Program.
She is Board Certified in Anti-Aging, Functional and Corrective Medicine and an active member of the American Academy of Anti-Aging Medicine (A4M), Institute of Functional Medicine (IFM), Sexual Medicine Society of North America (SMSNA), and International Society for the Study of Women's Sexual Health (ISHWSH).
Dr. Roy has over a decade of experience in functional, regenerative, and longevity medicine and is an "out of the box" thinker.  She has built a practice based on trust, and integrity, and has deep, honest relationships with her team and the clients she serves.  She is consistent and dedicated to offering her best 100% of the time.
Jennifer Wright plays an important role on the Doctors Studio Team as the Lead Nurse Practitioner and Clinical Director. She brings a joy of service and a commitment to patient care that warms the heart and restores faith. Her strengths are rooted in her 25 years as a clinical nurse specializing in emergency medicine.
She is a trusted clinical partner, working shoulder to shoulder with Dr. Roy through the growth and evolution of Doctors Studio. She is fearless, diligent, and eager to continue learning and applying the advancing technologies of functional, cellular, and regenerative medicine. She is grateful to be an integral part of the successful wellness journeys experienced by her clients.
"I firmly believe there's nothing like what we do at Doctors Studio ANYWHERE else!" I am super excited to be part of this team and this journey, supporting patients to feel and live at their best."  ~ Heidi Schulte
Heidi is a seasoned Physical Therapist for 30 years — specializing in Neuro-Dysfunctions and Rehabilitation. She has been a part of Doctors Studio since its conception, working side-by-side with Dr. Lisbeth Roy since 2012.
She has held a variety of key roles and taken responsibility in areas of Administration, Clinical and Member Support Services, and Client Services.
"Heidi is instrumental in supporting the growth and expansion of our practice with professionalism and a drive to provide the highest level of service to our clients". ~Dr. Roy.