Meet the Doctors Studio Team
We serve individuals who are self-aware, educated, and interested in achieving a higher level of wellness.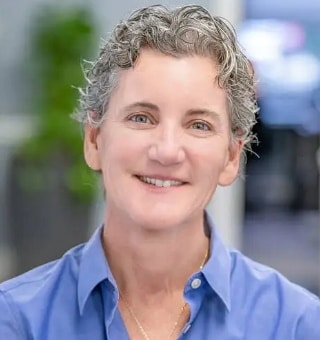 Dr. Lisbeth Roy
CHIEF EXECUTIVE OFFICER
She graduated Summa Cum Laude, from Colby-Sawyer College in New Hampshire and achieved her Doctor of Osteopathic Medicine degree at the University of New England College of Osteopathic Medicine. She is a graduate of the Anti-Aging, Functional and Regenerative Medicine Fellowship Program, and a participant in the Stem Cell Therapy Fellowship Program.
She is Board Certified in Anti-Aging, Functional and Corrective Medicine and an active member of the American Academy of Anti-Aging Medicine (A4M), Institute of Functional Medicine (IFM), Sexual Medicine Society of North America (SMSNA), and International Society for the Study of Women's Sexual Health (ISHWSH).
Born and raised in Boca Raton, Florida, Nikki oversees our Front Office at Doctors Studio. Her primary focus is delivering exceptional and efficient customer service to every single one of our patients. Nikki's deep personal passion for wellness, longevity, and vitality drives her desire to serve our clients with excellence.
Nikki's interest in science and medicine led to her major in Psychology at FAU and start her career in the medical field in 2013. Inquisitive by nature, she enjoys exploring scientific and medical developments and stays abreast of the latest trends in functional medicine. Nikki is also a lifelong learner and advocate for mental, emotional, and spiritual health, and plans to start her Master's in Psychology in 2022.
As a Florida native, Nikki truly appreciates the natural wonders that surround us. When she isn't providing outstanding and personalized care to our patients, Nikki can be found working out, boating, and enjoying the beach, or preparing delicious, organic, and plant-based meals.
Rachelle Hunter has joined Doctors Studio as a certified medical assistant and a significant contributor to excellence in client care. She obtained her undergraduate degree in sunny south Florida and has grown up surrounded by the botanical treasures Florida allows. She is recognized as an essential team member in the Functional, Regenerative, Wellness, and Anti-Aging Medical community for the last 5 years.
Rachelle has perfected the patient care experience with her endless smile, dedication, and the true joy of being "on purpose". Beyond her many talents and skills, she has integrity and a drive to serve. As a result of this drive to serve, Rachelle is the Founder of Humanitarians Unlimited, a non-profit organization she created and fuels with love.
Rachelle enjoys a master-level yoga and meditation practice. She has dedicated her life to botany, service in wellness-focused medicine, and to her beloved son. You will find that her desire to share her experience and loving kind spirit make her an incredible asset to the Studio Team and a willing participant in providing a "high-touch" level of service and joyful celebration of client successes.
Kathryn Wallop joins us after a rewarding career as an English/Drama teacher and Debate coach. Raised on a fifth-generation working ranch at the foot of the Bighorn Mountains in north eastern Wyoming, Kathryn began writing as a youngster, mostly plays and short stories. When not at Doctors Studio, Kathryn and her two girls can be found at the dog park with two feisty toy poodles and an athletic Border Collie/Brittany Spaniel rescue. Or swimming. Or shopping for fresh fruits, vegetables, salmon, and rare orchids at local markets.
Tina is an Experienced Administrative liaison with a demonstrated history of working in aesthetics clinics and hospitals for over 5 years. Experienced Specialist in the Customer Service/Call Centre environment as well. Tina is interested in handling medical paperwork and medicine where she also graduated in Clinical psychology. Inquisitive by nature, she is into doing deep-dive research, organizing the team access and all the necessary needs for the team growth and company. Tina has held a variety of key roles and taken responsibility in areas of Administration, Clinical and Client Services. Tina enjoys reading books about wellness and to improve a lifestyle balanced with healthy food specifications. And she has an interest in Mountain Climbing also helps for her mental and physical health.
Syed joined Doctor's Studio as a Relationship Manager. He completed his Master's degree in Business Administration while having 8 years of experience in this field. Besides this, he is a goal-driven team member, and his Research on Personal Development and Mind & Body Wellness is phenomenal. He is in Incharge of building and maintaining healthy relationships with key customers. Resolving customer complaints quickly and efficiently, and also keeping our customers updated on the latest products. He conducts meetings with managers in the organization to plan strategically.
After he finished his 4-year course in computer science in 2013, Jay took his first job as a programmer in a telecommunication and security agency in Manila and taught computer studies as a part-time high-school teacher to high-school students. He then transitioned into working with several outsourcing companies as a technical support representative and climbed his way up to become a product trainer. These job experiences gave him the confidence he needed to finally join big off-shore companies and that's where he joined Doctors Studio.
She graduated with a Bachelor of Arts in Political Science in 2018. She is the I.T administrator of Doctors Studio, a medical clinic that helps people secure their wellness to live better and longer. She is supporting the technical team in addressing any technical and user issues, assisting in developing different marketing platforms, and managing necessary documents for the company.
Any Questions?
There Are a Variety of Ways to Get in Touch. If You Have Any Questions or Concerns You Can Contact Us Directly Via Email, Live Chat, Form Submission, SMS, Whatsapp, and Others. We are Happy To Hear From You.