Meet the Doctors Studio Team
We serve individuals who are self-aware, educated, and interested in achieving a higher level of wellness.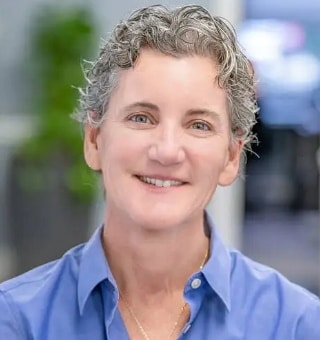 Dr. Lisbeth Roy
CHIEF EXECUTIVE OFFICER
Dr. Roy graduated Summa Cum Laude, from Colby-Sawyer College in New Hampshire and achieved her Doctor of Osteopathic Medicine degree at the University of New England College of Osteopathic Medicine. She is a graduate of the Anti-Aging, Functional and Regenerative Medicine Fellowship Program, and a participant in the Stem Cell Therapy Fellowship Program.
She is Board Certified in Anti-Aging, Functional and Corrective Medicine and an active member of the American Academy of Anti-Aging Medicine (A4M), Institute of Functional Medicine (IFM), Sexual Medicine Society of North America (SMSNA), and International Society for the Study of Women's Sexual Health (ISHWSH).
Dr. Roy has over a decade of experience in functional, regenerative, and longevity medicine and is an "out of the box" thinker.  She has built a practice based on trust, and integrity, and has deep, honest relationships with her team and the clients she serves.  She is consistent and dedicated to offering her best 100% of the time.
Tina has a degree in Clinical Psychology and is an experienced administrative liaison with a demonstrated history of working in aesthetics clinics and hospitals for over 5 years.
She loves the supportive role that she plays in assisting in the important administrative aspects of patient wellness care.  Inquisitive by nature, she enjoys deep-dive research, organizing, and the demands of supporting a growing company.   She has held a variety of key roles in both administration and client services.
Tina enjoys reading books about wellness and works to improve her lifestyle with healthy food, meaningful movement, and mindfulness.  She has an interest in mountain climbing as it is supportive of her mental and physical health.
"Tina is a valuable member of the operations team at Doctors Studio.  She embraces every task with enthusiasm and attention.  She is behind the scenes yet ever present."  ~ Dr. Roy
Kristine has a bachelor's degree in Information Technology.   She joined Doctors Studio as an administrative support and has grown to be proficient in project management tools and operational organization. She works closely with the operations director, providing whatever assistance is needed.
She is happy to work under pressure and collaborate with a team. You can find her taking phone calls, providing information to clients, and acting as support between departments. She approaches all aspects of her job with a positive, hard-working mindset, and is passionate about helping to find solutions to all challenges.
"I am impressed by the speed at which Kristine learns new technologies and applies that knowledge.  She is an important part of the operations team and plays a key role in the building of infrastructure necessary to scale Doctors Studio."  ~ Dr. Roy
Syed has eight years of experience and a master's degree in Business Administration.  He joined Doctor's Studio as a Relationship Manager with a strong desire to assist in building and expanding the outreach of Doctors Studio and Secure Your Wellness, the virtual care platform that offers functional and longevity medicine care throughout the U.S.
Syed is a goal-driven team member, with a special interest in research on personal development and mind-body wellness.  He takes pride in building and maintaining healthy relationships with clients; resolving customer challenges quickly and efficiently, and keeping our customers updated on the latest products and services we offer.
"Syed is always looking for ways to add value to the team and to client services.  He leads most conversations by asking what he can do to help.  He is an important part of the operations team and the strategic growth of the Secure Your Wellness, virtual care platform."  ~ Dr. Roy
Rachelle Hunter has joined Doctors Studio as a certified medical assistant and a significant contributor to excellence in client care. She obtained her undergraduate degree in sunny south Florida and has grown up surrounded by the botanical treasures Florida allows. She is recognized as an essential team member in the Functional, Regenerative, Wellness, and Anti-Aging Medical community for the last 5 years.
Rachelle has perfected the patient care experience with her endless smile, dedication, and the true joy of being "on purpose". Beyond her many talents and skills, she has integrity and a drive to serve. As a result of this drive to serve, Rachelle is the Founder of Humanitarians Unlimited, a non-profit organization she created and fuels with love.
Rachelle enjoys a master-level yoga and meditation practice. She has dedicated her life to botany, service in wellness-focused medicine, and to her beloved son. You will find that her desire to share her experience and loving kind spirit make her an incredible asset to the Studio Team and a willing participant in providing a "high-touch" level of service and joyful celebration of client successes.
Leshly is a Registered Nurse with over eight years of experience in large hospital settings who is compassionate, empathic, service-oriented, organized, loyal, and cooperative, with a strong desire to assist others. She is equipped with the knowledge and abilities required to care for and manage a wide range of patients.
Leshly is dedicated to every assignment or task given to her with honesty and integrity.  She works diligently to serve the Doctors Studio members.
"Leshly's willingness to serve with a smile and enthusiasm is a rare gift that we enjoy at Doctors Studio."  ~ Dr. Roy
Norma Barros is a nurse practitioner who joined the team at Doctors Studio in 2022.  She has 21 years of experience as a nurse in critical care, emergency care, and cardiology electrophysiology.
Norma has been exposed to many natural healing modalities throughout her life and inspired by her mother, a Cuba American physician, and healer.  She has a passion for her patients and an "at service" mindset that is congruent with the values of the Studio Team.
She is a world traveler and explorer, a budding entrepreneur, and a "forever" student in pursuit of safe and effective technologies and strategies to share with her patients.  She is bilingual and eager to serve the Hispanic community.
"We waited months for Norma to relocate to S. Florida because we can see how perfectly she complements the team,"  ~ Dr. Roy
Ana is a licensed nurse who worked as a dialysis nurse for many years before discovering the opportunity to serve as remote clinical support.  She loves having the opportunity to put her advanced communication skills and customer service abilities to good use.
Since 2010, she has worked in customer service for a US-based healthcare insurance company, in the UAE as a network coordinator and claims assessor and as a remote nurse.  She was recruited to join Doctors Studio because of her communication skills and customer service mindset.
Ana loves to learn and expand her skills.  She enjoys her coworkers and the clients she serves every day.  She knows that her role is important and is excited at the opportunities to grow with Doctors Studio. 
 "Ana is an important part of the Studio Team.  She strives to provide the support that we have all grown to rely upon."  ~ Dr. Roy
Czervina Sallan is the lead remote nurse for Doctors Studio.  She possesses a desire to learn and grow professionally and personally. With many years of experience as a detail-oriented virtual medical assistant, Czervina provides exceptional clinical support with extreme confidentiality and assistance to the clinical team.
Czervina works closely with the clinical director, training the other remote nurses and scribing for each patient's appointment. She's responsible for accurate patient charting, ordering all laboratory and diagnostic tests ordered by the providers, and sending prescriptions to the pharmacies.
"We couldn't offer the high level of service we are known for without Czervina and the remote team she leads."  Dr. Roy
Kay is a registered nurse who has worked in the medical-surgical and post-ICU units before becoming a healthcare associate and quality assurance analyst. Proficient in provider credentialing, billing, patient intake, insurance verification, and prior authorization. 
Her natural desire to provide excellent patient care is well utilized at Doctors Studio. She is dedicated to offering quality and exceptional customer service with zeal and tenacity.
"Kay proactively serves the members at Doctors Studio.  She reaches out to be sure that they know we care about them and want to meet their wellness needs.  I appreciate her level of service and commitment."  ~ Dr. Roy
Jay has a degree in computer science.  He has worked as a programmer in the telecommunication and security industry, taught computer studies to high-school students, and as a product trainer. These job experiences gave him the skills and confidence he needed to finally join Doctors Studio where he plays a key role on the technology team.
Jay spends his day building the infrastructure that serves the growth of Doctors Studio and the birth of Secure Your Wellness, a virtual care platform serving people throughout the U.S.  He solves problems, troubleshoots, develops new systems, builds websites and contributes creatively to the many aspects of the Doctors Studio system.
"The entire team and I depend on Jay to keep the backend of the machine going day in and day out.  He and the entire tech team are building and maintaining the systems we need to serve and expand into new territories."  ~ Dr. Roy
She graduated with a Bachelor of Arts in Political Science in 2018. She is the IT administrator of Doctors Studio, a medical clinic that helps people secure their wellness to live better and longer. She is supporting the technical team in addressing any technical and user issues, assisting in developing different marketing platforms, and managing necessary documents for the company. 
Abbie has a bachelor's degree in political science.  She serves as the IT administrative support at Doctors Studio and Secure Your Wellness virtual care.  She spends her days working alongside her team supporting all projects in a. Meaningful way.   
She has a creative eye and a desire to make an impact. Abbie believes wholeheartedly in the mission of Doctors Studio and strives to contribute on a daily basis.
"Abbiegail is growing and blossoming as an important IT support and creative.  She embraces every challenge with joy and enthusiasm.  I am proud of the growth she has demonstrated, and I see the depth of potential that she has." ~ Dr. Roy
Any Questions?
There Are a Variety of Ways to Get in Touch. Contact Us Directly Via Email, Live Chat, Form Submission, SMS, and Whatsapp. We are Happy To Hear From You.